The Awkward Black Man is a collection of seventeen short stories penned by Walter Mosley, all featuring a Black man as the main character. While there may be no shortage of impressions of the everyday lives of African American men, I was intrigued to see how the author would distinguish between the characters, and how he explore maleness and authenticate experiences without playing to stereotypes. Below is a brief synopsis of the first 4 stories as a hint of the expanse of situations explored in this collection.
The Good News Is: Samson thinks he is succeeding at weight loss but instead is diagnosed with cancer and his  caregiver takes advantage of him.
Pet Fly: Rufus is a recent college graduate but he's been sent to work in the mailroom, apparently because of racial discrimination. He falls for a woman higher up in the company, thus showing the difficulty in transcending the social hierarchy as well as revealing what a man will do to try to win a woman's interest.
Almost Alyce: Alfred drops out of college and moves back home to nurse his heartbreak alongside his mother but experiences one abandonment after another. Finally, he finds a new mantra to live by – to beg from others so they can experience the blessing of being able to give.
Starting Over: A life insurance claims adjuster decides to seek life away from the fear of death that plagues his wife.
What The Publisher Says About The Awkward Black Man
Bestselling author Walter Mosley has proven himself a master of narrative tension, both with his extraordinary fiction and gripping writing for television. The Awkward Black Man collects seventeen of Mosley's most accomplished short stories to showcase the full range of his remarkable talent.
Mosley presents distinct characters as they struggle to move through the world in each of these stories–heroes who are awkward, nerdy, self-defeating, self-involved, and, on the whole, odd. He overturns the stereotypes that corral black male characters and paints a subtle, powerful portrait of each of these unique individuals. In "The Good News Is," a man's insecurity about his weight gives way to a serious illness and the intense loneliness that accompanies it. Deeply vulnerable, he allows himself to be taken advantage of in return for a little human comfort in a raw display of true need. "Pet Fly," previously published in the New Yorker, follows a man working as a mailroom clerk for a big company–a solitary job for which he is overqualified–and the unforeseen repercussions he endures when he attempts to forge a connection beyond the one he has with the fly buzzing around his apartment. And "Almost Alyce" chronicles failed loves, family loss, alcoholism, and a Zen approach to the art of begging that proves surprisingly effective.
Touching and contemplative, each of these unexpected stories offers the best of one of our most gifted writers.
What I Say About The Awkward Black Man: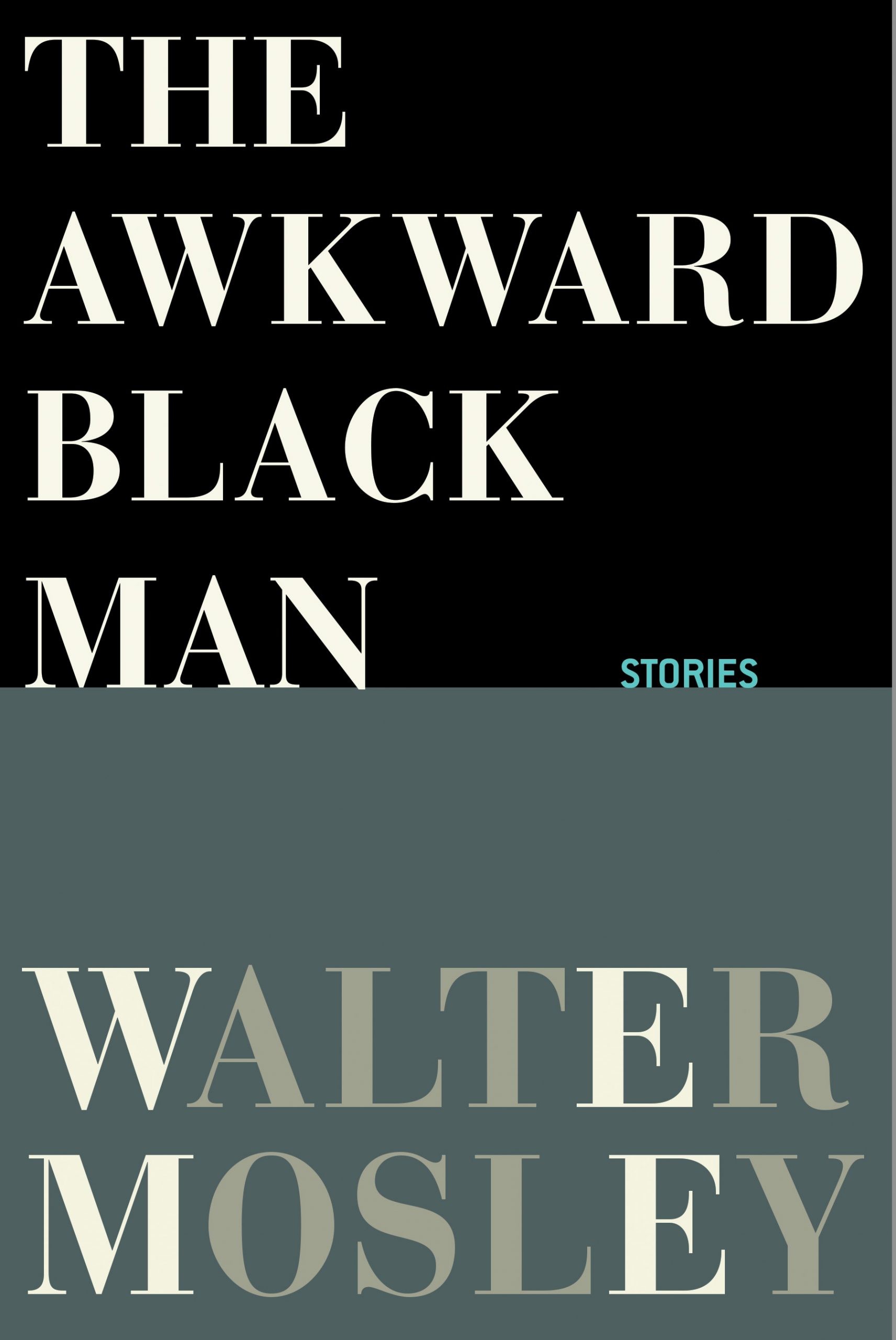 In crafting these characters, Walter Mosley has given us examples of the everyman and peeled back the layers to reveal the joys and frustrations with life changes that we don't often read about from this perspective. Within the stories, he offers us that duality again and again so we witness men falling in love and being betrayed, making friends who see them as a commodity to be used, pursuing big dreams but experiencing rejection and disappointment, and yet being hopeful enough to try again.
While the stories are indeed short, the author gives the characters depth so we see each one in multiple settings, engaging with diverse casts to show himself vulnerable and hopeful, often optimistic and brave even during difficult circumstances and it makes The Awkward Black Man a very engaging read. Reading this one felt like an look at the experience of maleness as lived by African Americans in our society everyday and maybe it gives you (as it did me) a little more empathy for some of the situations the "brothers" are facing. 
Book Details
Title: The Awkward Black Man
Author: Walter Mosley
Format: Hardcover
Pages: 328
Publisher: Grove Atlantic Publishing
Publication Date: September 15, 2020
Note: I received a complimentary copy of the book from Grove Atlantic Publishing and TLC Book tours in order to complete this review